EDU RIBEIRO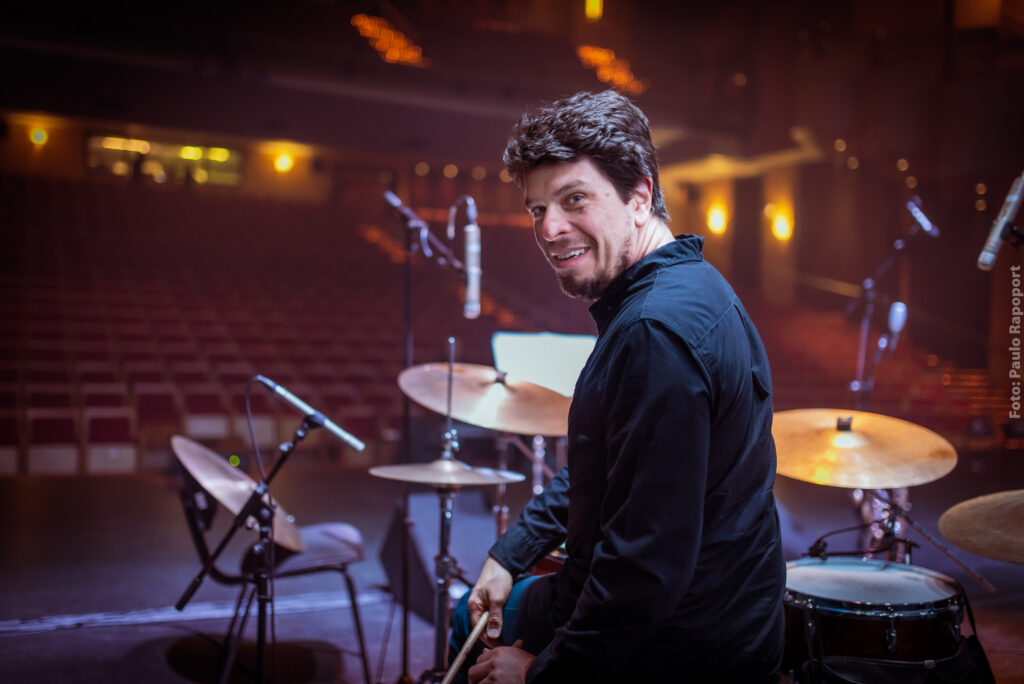 Considered one of the greatest Brazilian music drummers of the present day, Edu Ribeiro is launching "News", his fourth solo career album. With Vinicius Gomes (guitar) and Bruno Migotto (bass), Edu presents with his Trio a concert that combines virtuosity and sensitivity while exploring new musical possibilities.

With over 20 years of professional history and a curriculum that includes 5 Grammy Awards, Edu Ribeiro performs alongside artists of enormous recognition all around the world. He has played with João Bosco, Ivan Lins, Yamandu Costa, Randy Brecker, Mike Stern, Brad Mehldau, among others, and continues to play with Hamilton de Holanda, Chico Pinheiro and the acclaimed Trio Corrente, which won both the Grammy Award and the Latin Grammy for the album "Song for Maura" in partnership with saxophonist Paquito D'Rivera. He has participated in tours throughout Brazil, the USA, Europe, Asia and Latin America

Edu Ribeiro balances his intense activity as a sideman with his solo career since 2007, when he released his first album, "Já Tô Te Esperando", followed by "Na Calada Do Dia" in 2017 and "Folia de tReis" in 2018.

In 2023, the drummer / composer returns to the stage as a bandleader with the album "News". As the title suggests, Edu brings new things by experimenting with the trio formation, incorporating special cymbals and percussion into his drumset, and presenting compositions in which the drums occupy a prominent position in musical creation. In addition to original songs, "News" also features songs by Hamilton de Holanda, Chico Pinheiro, Fabio Torres, and the other members of the trio.

In Edu Ribeiro's music, Brazilian tradition meets Jazz innovation in a unique and surprising perspective.